KTU Open Journal Systems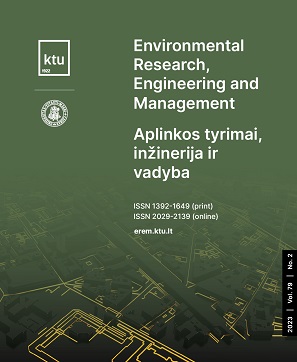 Environmental Research, Engineering and Management
Environmental Research, Engineering and Management (EREM) is an international multidisciplinary journal designed to serve as a roadmap for understanding complex issues and debates of sustainable development. EREM publishes peer-reviewed scientific papers which cover research in the fields of environmental science, engineering (pollution prevention, resource efficiency), management, energy (renewables), agricultural and biological sciences, and social sciences.
View Journal | Current Issue | Register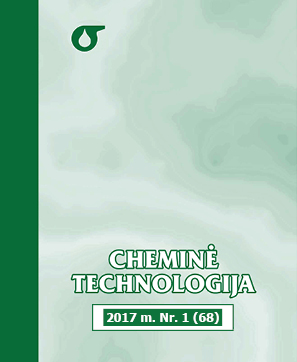 Chemical Technology
It is intended to publisch  scientific papers dealing with the following problems: technology of inorganic materials, technology of organic materials, food chemistry and technology.
View Journal | Current Issue | Register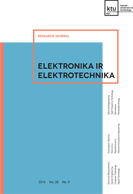 Elektronika ir Elektrotechnika
IMPORTANT UPDATE
--------------------------------
Beginning from 2015 the periodicity of the research journal has been updated as follows: No. 1 - February, No. 2 - April, No. 3 - June, No. 4 - August, No. 5 - October, No. 6 - December.
--------------------------------
ELEKTRONIKA IR ELEKTROTECHNIKA is a peer-reviewed bimonthly research journal of Kaunas University of Technology.
The research journal ELEKTRONIKA IR ELEKTROTECHNIKA publishes previously unpublished high scientific level articles imposed not only for specialists but also to the wider public. 
Major fields of interest include electronics and communications, electric energy, instrumentation and control, and automation.
View Journal | Current Issue | Register
Engineering Economics
The scope of the articles in the journal are devoted to the analysis and assessment of the problems related to engineering economics, managerial decisions, new technologies, strategic models, etc. Thus, a good opportunity is presented to disseminate knowledge, research results, their practical application and further development.

View Journal | Current Issue | Register
European Integration Studies
The main objective of the journal is to analyse problems and actualities considering European integration processes. The articles are brought under the three main themes. These are Social Evolution of Europe, Economics of European Union as well as Managerial Aspects of European Integration.
The papers published in Journal are abstracted and indexed by International Databases: EBSCO (Central & Eastern European Academic Source Database Coverage List), EBSCO (Business Source Complete) and DOAJ (Directory of Open Access Journals). Papers published in the European Integration Studies: Research and Topicalities undergone a formal process of double blind peer review by two appointed external reviewers.
View Journal | Current Issue | Register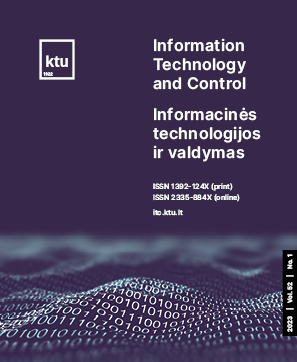 Information Technology And Control
Periodical journal covers a wide field of computer science and control systems related problems. All articles should be prepared considering the requirements of the journal. Please use "Article Template" to prepare your paper properly (see a ready version of an article here)
View Journal | Current Issue | Register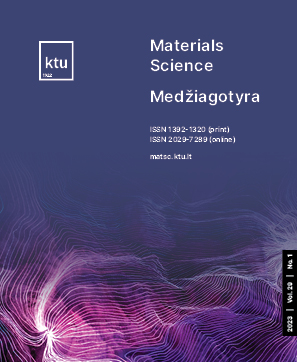 Materials Science
It covers the fields of materials science concerning with the traditional engineering materials as well as advanced materials and technologies aiming at the implementation and industry applications. The variety of materials under consideration, contributes to the cooperation of scientists working in applied physics, chemistry, materials science and different fields of engineering.
View Journal | Current Issue | Register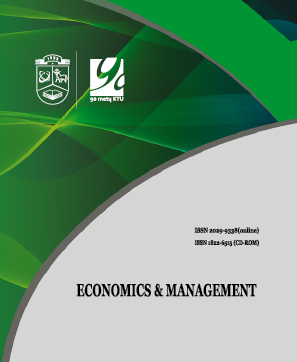 ECONOMICS AND MANAGEMENT
Editorial Objectives & Coverage are aimed to disseminate the theoretical and empirical results of the research on a wide range of issues in economics and management fields; to select and publish the best articles presented at the scientific conferences ensuring holistic view and encouraging debate between the theory and practice. Whilst most of the Journal's content is based on the results of academic research, the Journal also develops discourse between scientific research, practice and education in economics and management fields
View Journal | Current Issue | Register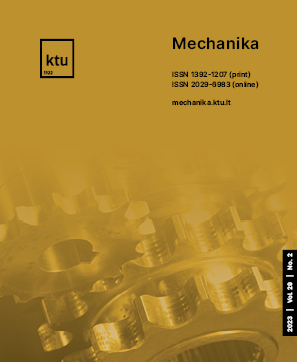 Mechanics
Material of the manuscripts submitted for publication to the journal must be original and previously unpublished. During the period of 1995-2006 in the journal it was published: about more than 975 scientific papers. Therein 236 papers of foreign scientists and countries (Algeria, Great Britain, Bosnia and Herzegovina, Byelorussia, China, Estonia, Germany, India, France, Finland, Japan, Latvia, Malaysia, Nigeria, Poland, Portugal, Russia, Switzerland, Turkey, Thailand, Ukraine, USA and etc.).
View Journal | Current Issue | Register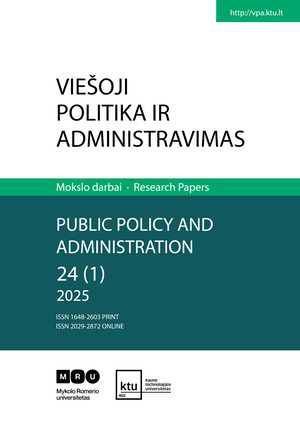 Public Policy And Administration
This journal publishes the articles analyzing public policy and administration theoretical and practical problems.
View Journal | Current Issue | Register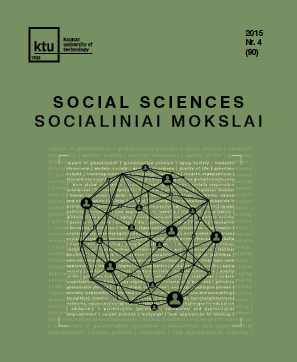 Social Sciences
The focus of the journal is the Social Sciences and their fields (Management and Administration, Educational Science, Sociology, Economics).
The concept of the journal emphasizes integration of the Social Sciences and cooperation among researchers (interdisciplinarity and multidisciplinarity).
Abstracting and indexing services:
Socialiniai mokslai is currently noted in: Sociological Abstracts (the CSA Social Sciences Collection),
SocINDEX with Full Text (EBSCO).
View Journal | Current Issue | Register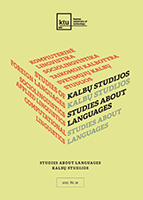 Studies About Languages
The scientific journal KALBŲ STUDIJOS/ STUDIES ABOUT LANGUAGES is a publication for all involved in the field of theoretical and empirical language studies. It is dealing with the problems of Applied Linguistics, Computational Linguistics, Sociolinguistics, and Studies of Foreign Languages. The journal aims at bringing together the scientists interested in linguistic theory development, empirical research of different aspects of languages functioning within a society, issues of language learning and teaching. The journal aims at becoming a multidisciplinary venue of sharing ideas and experience among the scholars working in the field. The articles are published in five languages (as submitted by the authors): English, German, French, Russian and Lithuanian.
Abstracts & Indexing
Indexing and abstracting services are provided by:
MLA (Modern Language Association)
CEEOL (Central and Eastern European Online Library)
Ulrichsweb: Global Serials Directory
IndexCopernicus, (Index Copernicus Value (ICV) = 8.15 in IC Journals Master List 2013
JournalSeek
DOAJ
ERA 2012 Journal List
View Journal | Current Issue | Register
Ultragarsas "Ultrasound"
Dear Authors,
We would like to inform you, that because of reorganization of the journal, publication of the papers is temporarilly stopped. We hope to renew publication of the journal at the end of the year.
The Journal is devoted to the problems of acoustics, ultrasonics and non-destructive testing.
The Journal publishes papers in the following fields: ultrasonic imaging and non-destructive testing, ultrasonic transducers, ultrasonic measurements, physical acoustics, medical and biological ultrasound, room acoustics, noise and vibrations, signal processing.
– Journal "Ultragarsas" is refereed in international data base INSPEC from 2005.01.01
– Journal "Ultragarsas" is refereed in international data base VINITI from 2000 vol. 40
View Journal | Current Issue | Register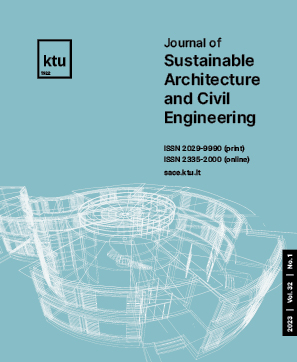 Journal of Sustainable Architecture and Civil Engineering
Journal of Sustainable Architecture and Civil Engineering is dealing with interdisciplinary field of civil engineering, architecture and sustainability research with the aim to form the common ground for discussion, exchange of ideas and to foster the integrated research of civil engineering and architecture targeted to promote sustainability in this area.
Journal of Sustainable Architecture and Civil Engineering is included into IndexCopernicus Inernational database (www.indexcopernicus.com): http://journals.indexcopernicus.com/passport.php?id=8850